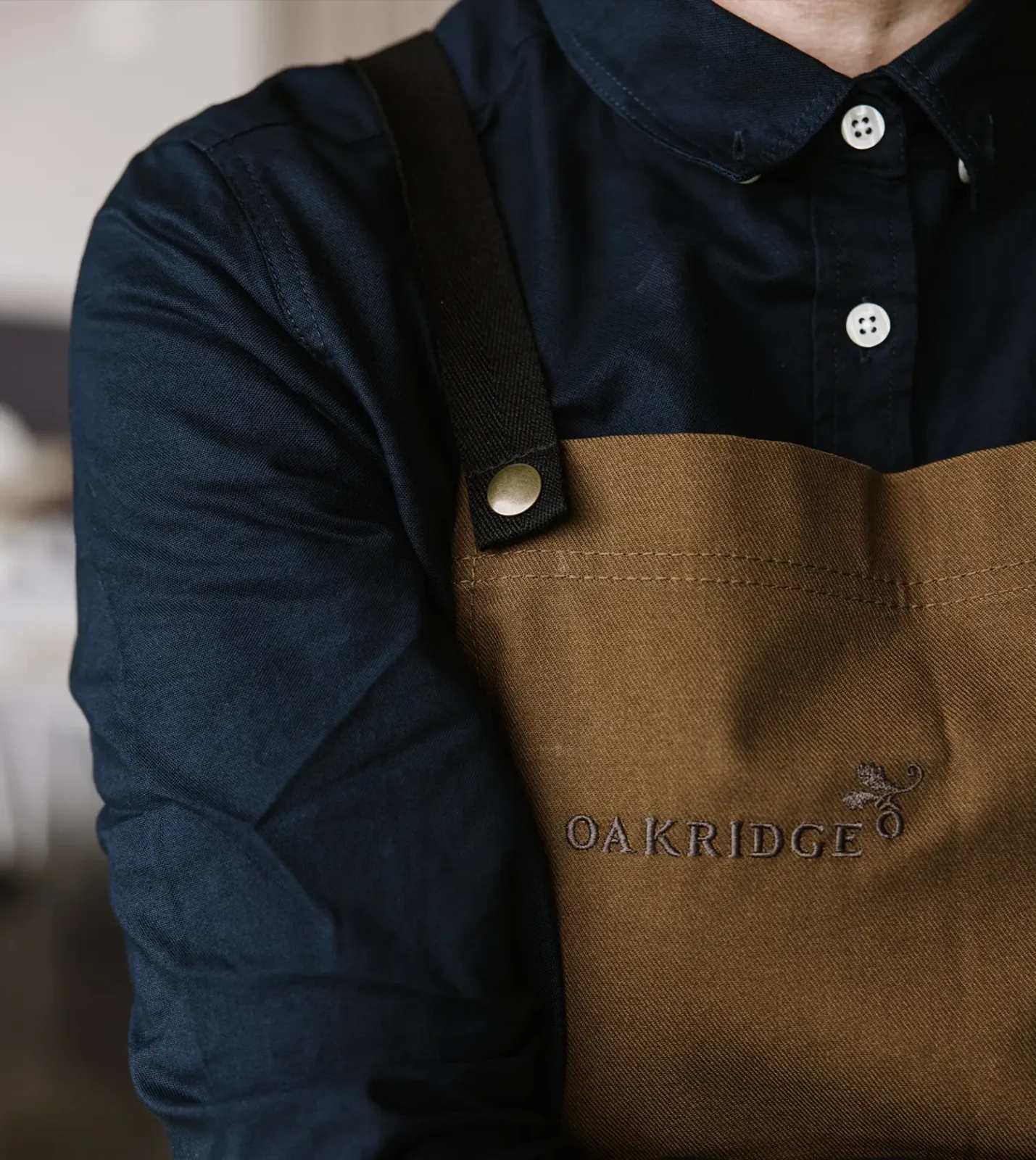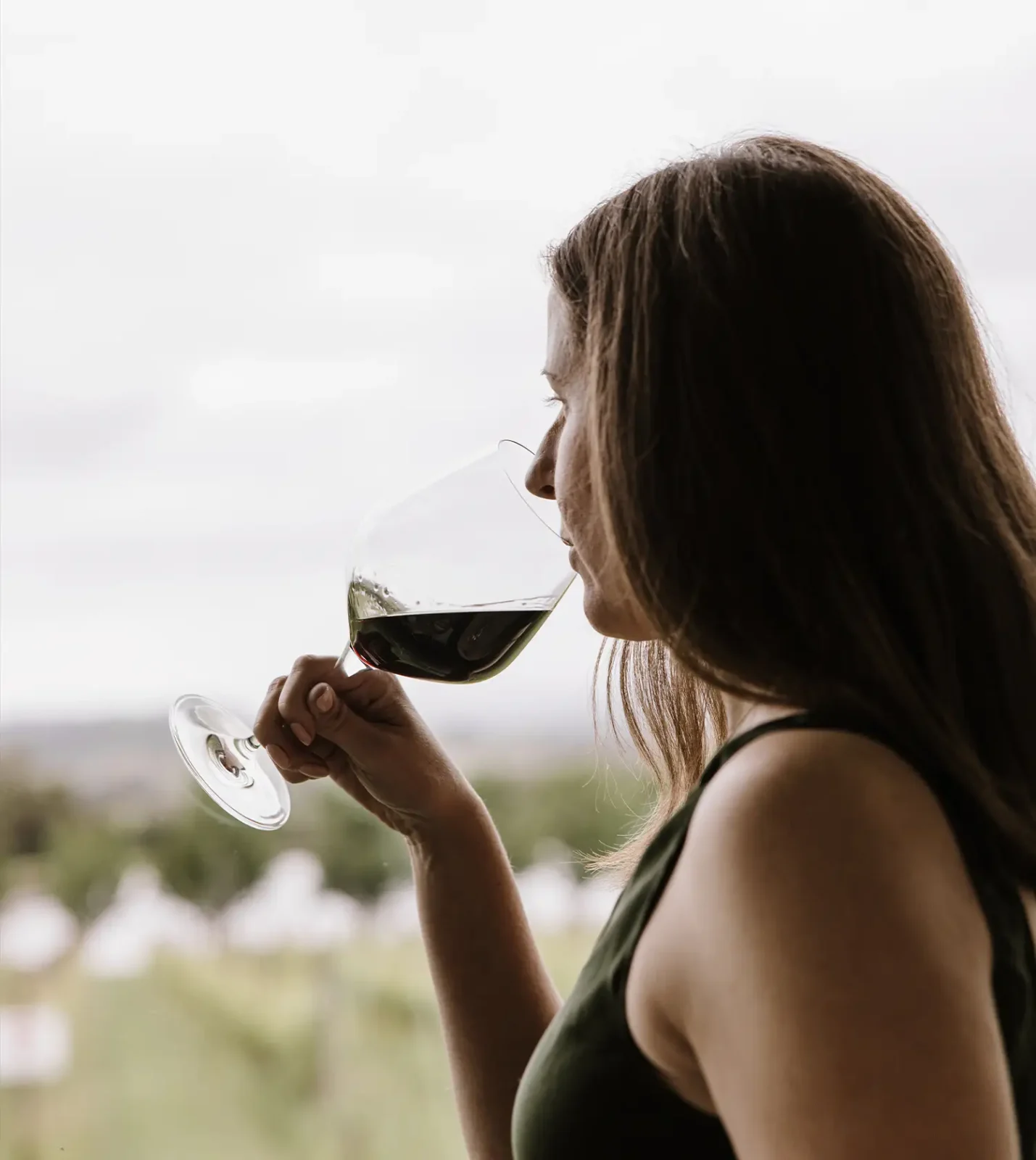 Dining at Oakridge
Oakridge's hatted restaurant is destination dining at its best. At the heart of the restaurant is our vibrant kitchen garden that inspires our innovative and seasonal menu. A passion for making everything in-house from cheeses and breads to small goods and ferments, and a commitment to local and ethically sourced produce – all contribute to a superb dining experience at Oakridge.
To purchase a gift voucher for use in our Cellar Door or Restaurant, please click here.
With glorious vistas across the vines, our hatted restaurant has firmly established itself as one of the Yarra Valley's favourite spots to lunch – and lunch long.
OPENING HOURS 
Open for lunch every Thursday to Monday.
Monday, Thursday & Friday – Two or Three Course Set Menu
Weekends & Public Holidays – Four Course Set Menu
Closed Christmas Day
For group bookings of 10+ guests, please email [email protected].
For private celebrations or corporate events, head to our Private Events page.
Our casual menu is designed to share with leafy views overlooking our Coldstream vineyard. The Brasserie offers a simpler, more spontaneous dining option for those wanting an impromptu lunch after a wine tasting or simply looking to enjoy snacks with a glass of wine in the sunshine. Please note that, weather permitting, the Brasserie menu is served outside on our Terrace.
OPENING HOURS 
Thursday to Monday, 12:00pm – 3:30pm. No booking required.
Christmas opening hours
Open for Brasserie dining
Monday 18 December – Sunday 24 December
Tuesday 26 – Sunday 31 December
January 4- January 31 December
Closed Christmas Day
The Oakridge experience begins at our Hatted and highly praised restaurant led by Executive Chef, Aaron Brodie.
An always evolving menu features heirloom produce picked daily from our large on-site kitchen garden. Aaron's passion for "everything house-made" is seen in the innovatively crafted charcuterie, from breads and cheeses, to cured meats and condiments. With a commitment to only using ingredients that are locally sourced or grown in the restaurant kitchen garden, Aaron's hyper-local approach to cooking, exceptional culinary skills and the creative freedom embedded in Oakridge's philosophy promise an exciting evolution for Oakridge restaurant.
The kitchen team make good use of winery and vineyard by-products like shiraz washed tommes and lees ice cream, and a strives towards zero-waste. It is this symbiotic approach that yields the best food and wine possible every day.
Book a tasting for before your lunch on our cellar door page (or contact us at [email protected]). Our cellar door and restaurant may even have the best views in the Yarra Valley (if we don't say so ourselves!). With stunning views guaranteed from every seat in the house, overlooking our Coldstream vineyard site, and Great Dividing Range.
"Come to be fed, leave feeling nourished." ~ Aaron Brodie, Oakridge Executive Chef
Established in October 2015, a vibrant kitchen garden grown at the back of the Oakridge property provides the majority of the fresh produce that appears on the Oakridge restaurant menus.
Created by Oakridge Viticulturist and green thumb, Adrian Guerin, the garden derives much of its sustenance from the rich river soils aided by vintage pressings. Filled with an abundance of vegetables, herbs and flowers grown from heirloom organic seeds, the garden is the heart of the Oakridge restaurant and inspires our innovative and seasonal dishes.