Award-winning excellence and international recognition
Recognised internationally for producing outstanding and distinctive single vineyard wines of exemplary quality, Oakridge has accumulated an impressive tally of over 500 domestic and international trophies and medals, across all styles and price points, with a success rate considerably higher than the industry average.
In 2023, Oakridge was named The Real Review's Winery of the Year and also took out the number one spot in the Halliday Wine Companion's 'Top 100 Wineries of 2023'. Oakridge's iconic 864 Chardonnay was voted Australia's Best Chardonnay in the 2022 Halliday Wine Companion. In 2018, this exceptional wine was inducted into the prestigious Langton's Classification.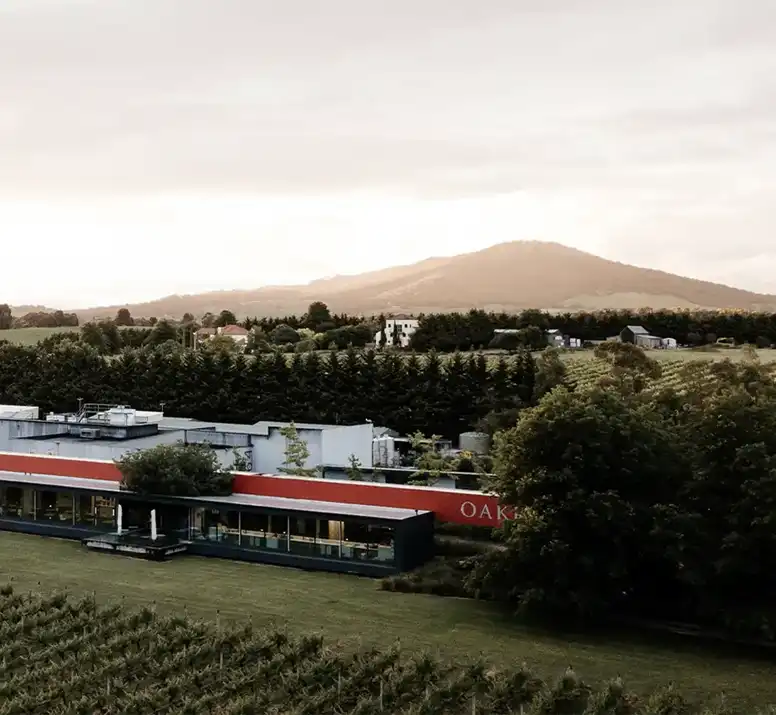 | | | |
| --- | --- | --- |
| 09. 10. 2023 | #1 Winery - Halliday Wine Companion's Top 100 Wineries 2023 | |
| 03. 08. 2023 | Best Value Winery of the Year - 2024 Halliday Wine Companion Awards | |
| 10. 04. 2023 | Winery of the Year 2023 - The Real Review | |
| 03. 08. 2023 | Top Five Star Winery Rating - Halliday Wine Companion 2009 – 2024 | |
| 30. 06. 2022 | One Chef's Hat - 2023 The Age Good Food Guide Awards | |
| 18. 08. 2022 | Champion Victorian Winery - 2022 Melbourne Royal Wine Awards | |
| 10. 04. 2022 | Top Wineries of Australia 2022 (ranked #18) - The Real Review | |
| 23. 06. 2021 | Best Chardonnay in Australia - 2022 Halliday Wine Companion (2019 vintage, 864 Funder & Diamond Chardonnay) | |
| 16. 06. 2021 | Best Victorian Chardonnay - Melbourne Royal Wine Show (2019 vintage, 864 Funder & Diamond Chardonnay) | |
| 31. 05. 2017 | Winemaker of the Year for 2017 - Gourmet Wine Traveller | |