Traditional methods, expert hands and meticulous care, to craft award-winning wines that emanate freshness, balance and length with every sip
Right back in our humble beginnings, we recognised the potential for making great wine on the rich, diverse soils of the Yarra Valley. Today, the wines produced from our premier vineyards capture the dynamic spirit of the Yarra Valley. Our winemakers use traditional methods, expert hands and meticulous care, to craft award-winning wines that emanate freshness, balance and length with every sip. Known for their elegance and subtlety, an Oakridge wine is always an exceptional food companion; a table wine in the true sense. The winemaking team is led by Chief Winemaker David Bicknell.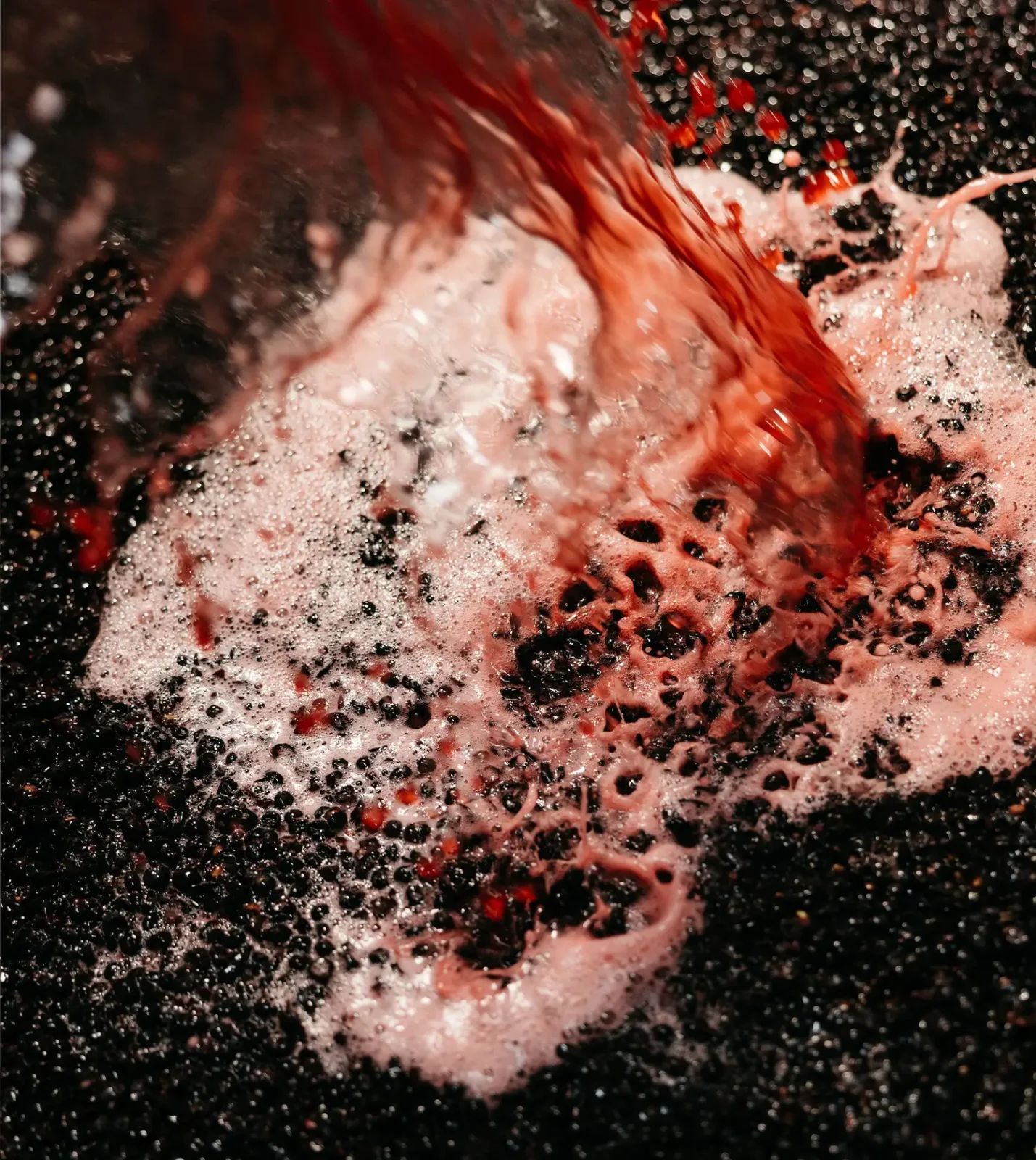 Great wine begins in the vineyard
At Oakridge, we focus on sustainable, environmentally sensitive practices, valuing vine and soil health to grow the best possible fruit in order to produce the best quality wines. We continue to be innovative in our approach to viticulture, with the introduction of cover crops, compost teas and an insectarium, all of which play a significant role in minimising synthetic inputs and in turn improving the health and biodiversity of our vineyards.
In addition to the 10 hectares of vines that surround the Oakridge restaurant and cellar door, our grapes are also sourced from carefully selected sites located in the upper Yarra Valley. It is our expertise and innate understanding of the region that allows us to match each variety with only the most suitable site. All grapes are handpicked to maintain the uncompromising quality Oakridge is renowned for.
In the winery, we apply traditional winemaking techniques. We rely on minimal intervention using observation and understanding. Importantly, we use our experience accumulated over successive vintages to make judgments on such things as using natural yeasts, minimal pumping and plunging, size of French Oak barrels and minimal racking and filtration. Importantly we only intervene in the natural process of winemaking when we need to, crafting wines that are not only pristine varietal expressions, but also reflective of their site and the region.
Our four wine ranges include our single block 864 range, our single site Vineyard Series, our exciting and experimental Specialty Wines range, and our Yarra Valley range. All our wines reflect the characteristics of the 100% Yarra Valley fruit, and all exude their own personalities. It's the varying altitudes and terroirs that allow our team to consistently create award-winning wines that do justice to the different grape varieties; each and all exemplifying the elegance, freshness, balance and length that make them world-class.