Chief Winemaker
David Bicknell
With precision, innovation and decades of experience, it is David Bicknell's innate understanding of grape and terroir that result in exceptional wines year after year. With an approach to wine-making that incorporates everything from the soil type from which the vines are grown to the type of music that is played during vinification, David successfully amplifies site whilst seamlessly constructing the balance, elegance and freshness that define Oakridge wines. He is a Gourmet Traveller Winemaker of the Year Winner ('17), a past Dux of the Len Evans Tutorial ('05) and co-founder of the Victorian Pinot Noir Workshop ('02). David has led the Oakridge winemaking team since 2002.
Senior Winemaker
Tim Dexter
For Tim, growing up surrounded by vines on the Mornington Peninsula inevitably led to gainful employment in the vineyard at an early age. After graduating from Environmental Studies, Tim embarked on a globetrotting adventure, working in renowned wine regions such as the Napa Valley, Margaret River, and Oregon, as well as returning to his roots on the Mornington Peninsula. These experiences solidified his devotion to the world of wine, infecting him with an insatiable "wine bug". Seeking to enhance his expertise, Tim pursued postgraduate studies in Viticulture and Oenology at the University of Adelaide. Armed with formal qualifications, he continued to broaden his horizons with vintage work in Burgundy and the Adelaide Hills. In 2023, Tim joined the Oakridge team as Senior Winemaker.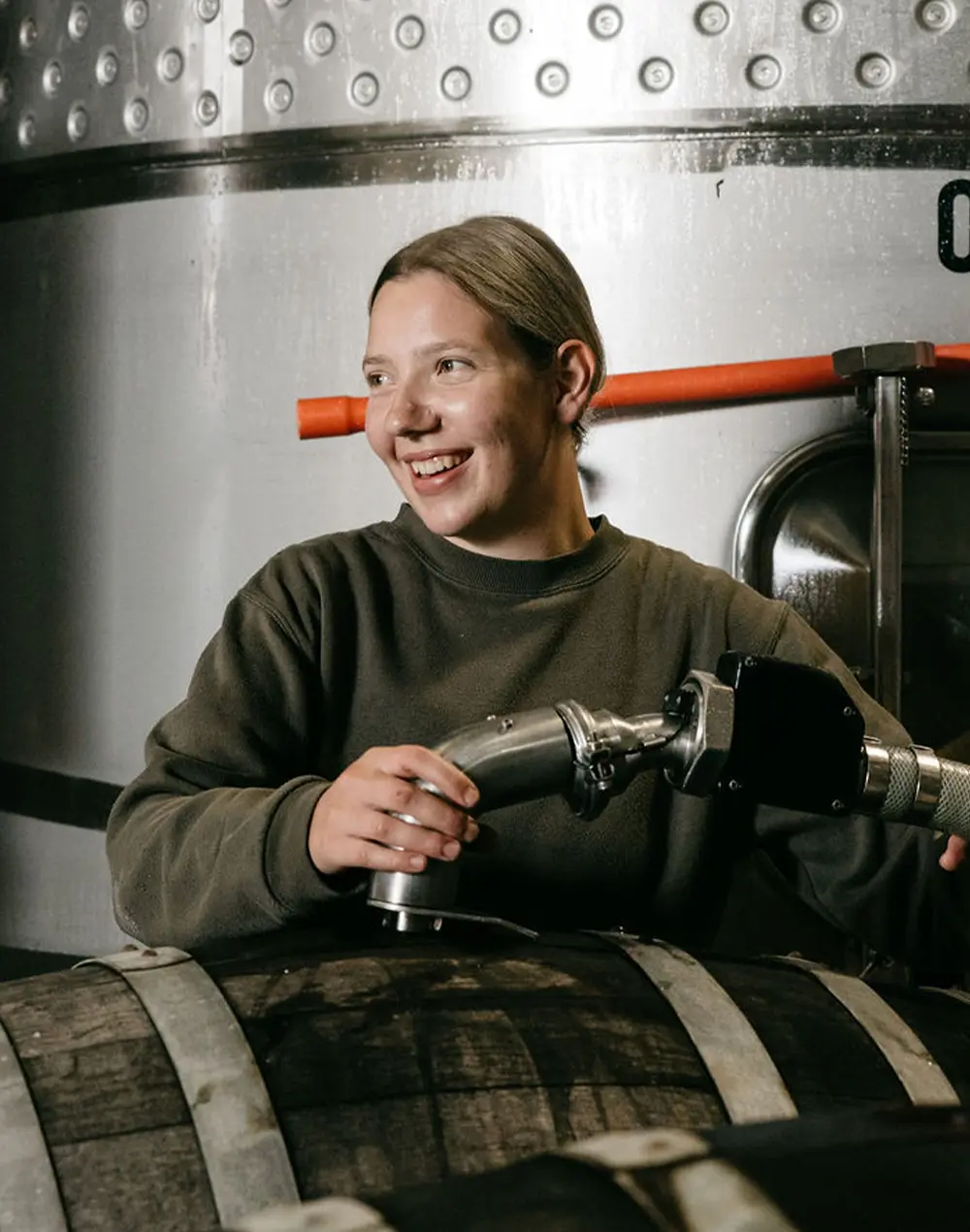 Winemaker
Victoria Schwarz
The newest addition to our winery team, Victoria was born and raised in the Clare Valley, and brings with her a plethora of experience, drawing inspiration from her family's background in managing vineyards and producing wine. Victoria completed vintages in the Clare Valley, Napa Valley and NZ before graduating from the University of Adelaide with a Bachelor of Viticulture and Oenology in 2019. Victoria most recently worked as assistant winemaker at Pikes Wines.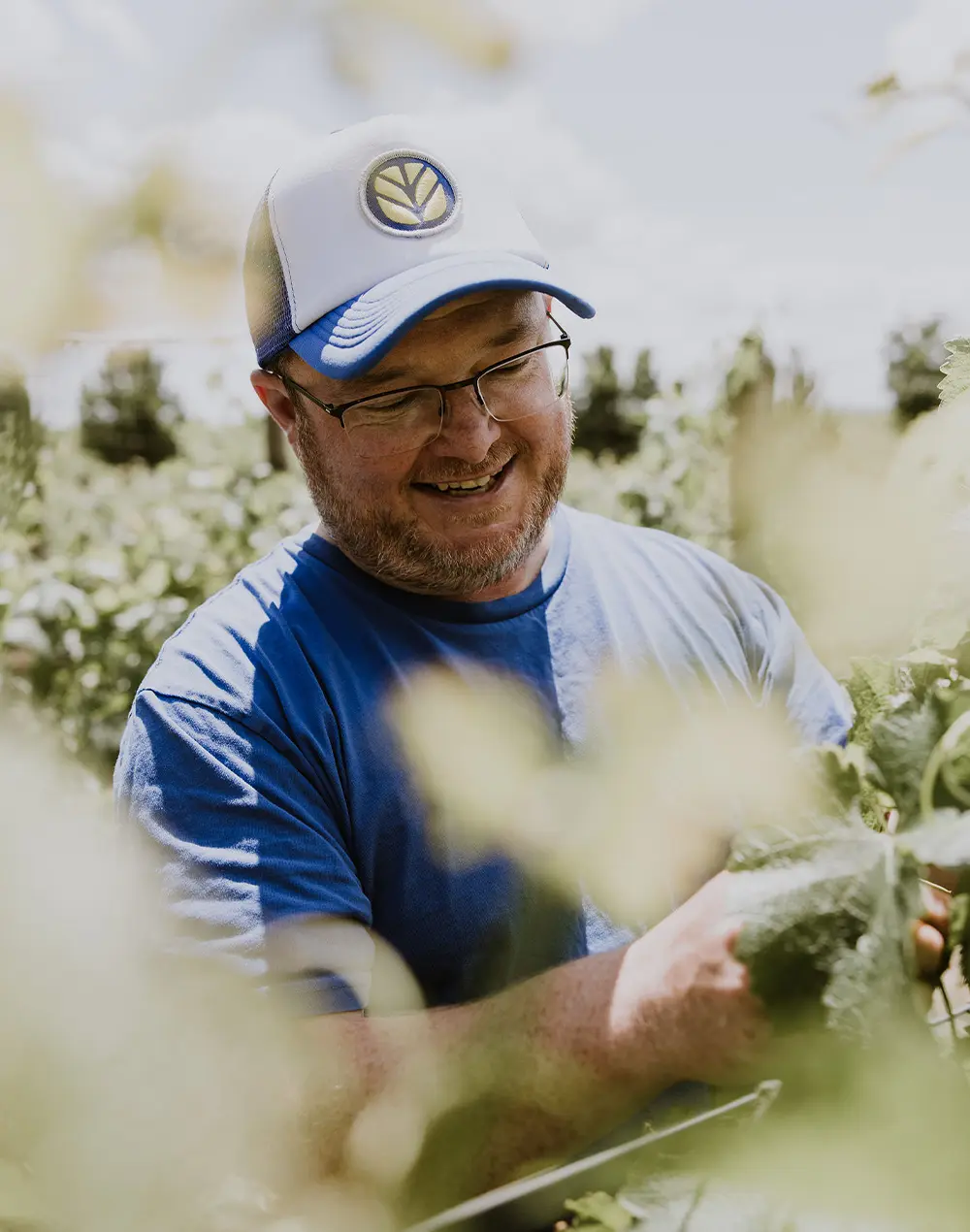 Vineyard Manager
Steve Faulkner
Innovative in his approach to viticulture, Steve Faulkner is committed to sustainable land and resource management and is a leader in alternative agricultural approaches. For Steve it's 'all about the dirt', a firm believer that soil health is key to producing quality grapes and in turn great wine. Steve brings to Oakridge expertise on a range of practices such as grapevine management, composts and mulches, soil structure remediation and irrigation strategies to name just a few.
Executive Chef
Aaron Brodie
Leading the Oakridge kitchen team is Executive Chef Aaron Brodie, whose love of cooking was fostered over hours spent in his grandmother's kitchen. Aaron's exceptional culinary skills were later honed working in some of the world's most renowned kitchens, including tenures at Gordon Ramsay's multi-award-winning Maze restaurant and the two Michelin starred Pied à Terre. Joining the Oakridge kitchen team as Head Chef in 2017, his hyper-local approach to cooking and appreciation of the Yarra Valley are celebrated in his relationships with the region's many producers.